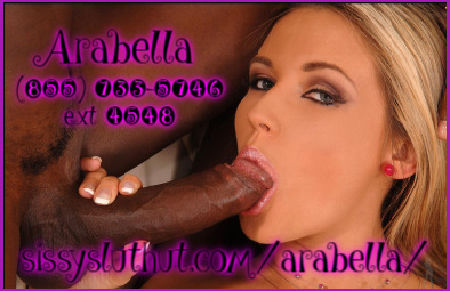 Arabella makes you love BBC
Don't think that I didn't notice. I see you over there staring at my boyfriend cock. Lucky for you I am a BBC sissy trainer.
Here we are at the bar, and I am all over my friend. He is 6 '3 dark chocolate skin and broad shoulders. At first I assumed it was me you were looking at. After a while, I noticed it was my friend. Who can blame you? He is sexy. First, I tease you by brushing my hand over the crotch of his pants making that big print stand at attention for you.
When I see you go into the bathroom we follow you. Obviously, you deny it, but I don't want to hear it. I make you get down on your knees as I stand behind you. Holding your head and squeezing your cheek as he pushes that heavy 12 inch dick into your cock sucking mouth. That's right you pathetic little white sissy worship that black dick.