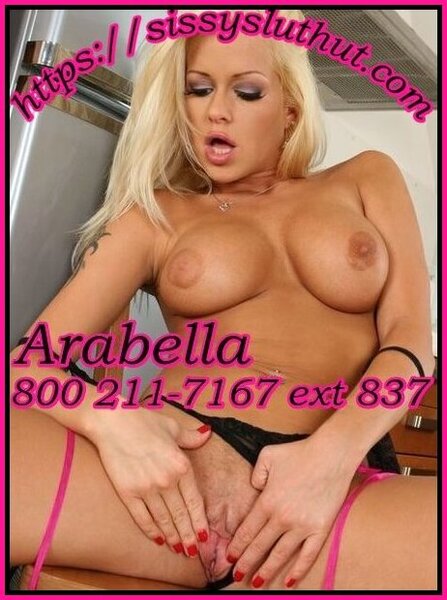 You're sitting there in the dark, just staring at my pictures, stroking that big cock of yours!
You see my tight body with all the right curves in all the right places and you have this overwhelming urge to put on a pair of silky panties!
Sometimes, you imagine dressing up like a little princess…but you have never told anyone. You can't even admit it to yourself!
But then you think of me there, dressing you in sexy lingerie, my hands gliding over your skin.
You realize I am turning you into my own submissive little slut but you don't mind…it's just a fantasy, right?
And the idea of me controlling you, making your thick cock jump at my command…not being able to cum until I say…yes, the idea of it is flooding your head and you realize you are harder than ever before!
What's the harm in exploring this fantasy?
Who's going to know?
Maybe a sexy little slut owning your meaty cock is exactly what you need!
Go buy some sexy silky panties trimmed with ribbons and lace. Tell they lady at Victoria's Secret they are for your girlfriend.
Take off all your clothes, get into bed wearing just the panties.
Feel how nice that yummy cock feels as you glide your fingers across the smooth panties.
Feel how hard it's getting.
Imagine my fingers softly sliding up from your nice tight ass, up between each luscious ball and over the hard mass under that soft thin material.
Your mind is spinning but don't cum!
You have to get my permission first!