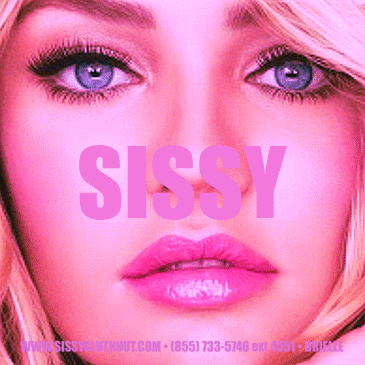 We can drive even your daddy wild after a sissy transformation. It's Sissy heaven in my closet, Sissy faggots love when I renew my wardrobe because then they can reuse my sexy outfits and put them to great use. Sluts should always look the part especially if they want their bodies filled with the estrogen they lack.
It's time we get to know your sissy side and embrace it. During Sissy hypnosis training, you will be required to wear platform mules on and off the phone. I Don't Care, how bad your feet hurt which is why I got you padlocked dazzling ankle straps, to keep those pretty little feet arched until you have learned how to walk properly sissy.
Sissies need training and practice makes perfect! Guys prefer a submissive woman who knows how to do as they are told which is why in due time we will have your masculinity wiped. Devote yourself sissy and you will soon be the woman you were meant to be.
Good girls hold onto their heels when they are pleasing daddies' cock. Big dicks may make faggots weak but do you have what it takes to selfishly house a big dick all to yourself? A Phone dominatrix will smoothen you out, after a few sessions of being degraded by the opposite sex you will be weak and willingly capable of surrendering. The battle with the little man in your head that just won't let you be you, will no longer be. Soon you will think, feel, walk, talk and even breathe like a girl.

That tongue of yours better be as pink and wet as my pussy! Drop your jaw and ease his massive cock down your throat. Show Daddy that as a trans you can please him better than any woman ever will. In due time you will know the balance that allows a woman to have full control over a man. Being a woman isn't something you can learn from a book. Sissy training is a requirement and only a Goddess can teach you Cock control. 
Sissy's have more fun xD