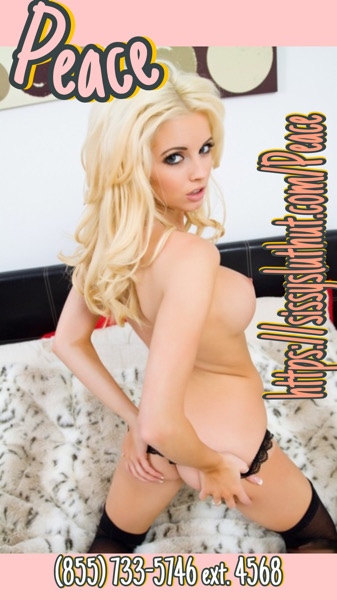 One thing all my sissy's have in common is their love for sissy panties.  I've caught quite a few of them in my hamper, seeking out the dirtiest of ones. This happened with an ex of mine.  All the sudden I walked in on him one day with his face buried into my sily red panties that I took off after sweating my ass off at the gym earlier.  Shocked, my mouth didn't have the words to speak, so I iddn't.
The next time, I walked inside and he was wearing those same silky satin red bikini panties.  I also noticed him starting to put on my favorite thigh highs over his skinny chicken legs.  No one could've predicted dow turned on I would be by seeing his masculinity taken from him.
This big strong alpha male is dressed down to my panties and girlie stuff.  He tries hard to hide his cock in those panties and just rubs the outside to make his cock feel good. The very next time he stepped it up even more, with a new pair of my pink and white silky satine panties. He put on an outfit that I feel super sexy in and realized how good he looked, I decided not to be a creep and finally address him.
My pussy was super wet watching his perfect little ass and clitty bounce around in my dirty panties. I took control of his sissy ass that day and found a new love of sissys and controlling them in every way.
I always love that my sissy phone chat deal started with panties.  Dirty panties especially have a special place in my heart. I have gotten to know some of my sissy's well enough that they get weekly packacges of my panties that they pay for.and I send them.  If they have special requests, we take care of them so my sissy's pantie fetish needs.
I love giving back to them because they bring me oh so much joy.  I've worked out deals with every one that align with the rules of the company but it's a fun part of getting closer to some of the callers.  I have an order of panties I'm sending out today so better get those dirty things wrapped up in the mail.
Love you sissy bitches, always