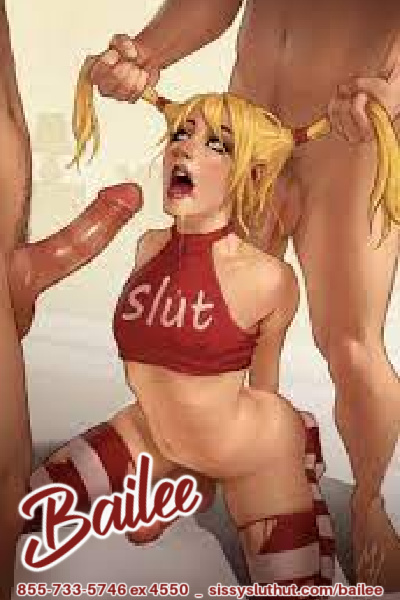 I had so much fun over the weekend. I went out and met some very hot guys. Of course, there isn't a time when I show up in my tight dresses and high stilettos that I don't have men throwing their number at me. One, however, was incredibly desperate. He drooled and followed me all night paying for every last drink even when I was dancing with everyone but him. I knew what he was, He wasn't an Alpha male. He probably didn't even have a cock that could please me. He begged me at the end of the evening to just go home with him and give him a chance. So that is what I decided I would do. I got his address and told him that I would drive my car and meet him at his place. 
However, I was not going to take his pathetic beta bitch dick. I brought my very own. A beautiful black stud with an 11-inch cock that loved to penetrate me till my belly looked pregnant. I knocked on his door. Excited he answered overjoyed to see me then instantly let down when he saw the stud that I brought with me. We entered his home. Of course, I knew he would not turn me away, even if I brought my own fun. 
He poured me and my friend drinks and we continued to have a good time. Right on his couch. I climbed between the black stud's legs and grabbed his huge cock in my hand. It was so girthy my fingers couldn't even touch together. I jerked him and sucked him till he was fully hard. I wanted the homeowner to know what a real man's cock was supposed to look like. He just continued to serve us drinks and sit across the room from us watching like a good little cuck. It wasn't a complete loss for him, however. I let him clean up the mess from my ass after my stud came in it.