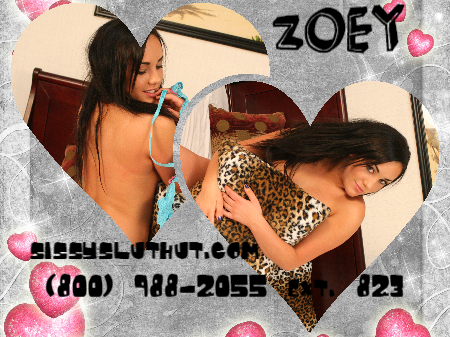 What happens when you are flooded with Subminimal Black cock during a hot porn?
He was in so much distress calling me for reverse sissy hypno training. This BBC whore knew I was going to fuck with his head and his cock. Those hot little whores he was watching had added so many black cock pictures flashing as he was stroking his cock. I almost felt bad that he was confused. When we started I tried to assure him that I could break his black cock thoughts. We didn't want him to think about ebony veiny huge cocks when he was getting off anymore. Like shit, I didn't! I told him I felt bad that he wanted me to reverse this BBC lust, because I was in love with getting fucked By big black dick. "Please stop, you're driving me crazy Zoey!' He was panicked. A Supposedly straight man getting his dick off to thinking about sucking BBC, this wasn't what he wanted. Or was it!?
"Now lay back and close your eyes, your Goddess Zoey will fix you all up," My face in a smile.
"Imagine my sweet young tight body laid naked beneath you, My tight pussy and perky tits are all yours, can you see and feel me?" He breathed that he could, and his cock was hard.
"Now imagine that there is black man with his 9 inches out right in front of us, which do you want more?" I giggled. He was definitely stroking his cock harder. I instantly pounced, deceiving how good it felt to have your throat gaped open to know that the black dick cum you swallowed, you earned.
"Please no Zoey, You're supposed to fix me!" He was so close to cumming.
Baby I am fixing you, you need to suck a black dick and then you will feel better!
Don't fuck with a BBC sissy Trainer!
We always know what you really want!