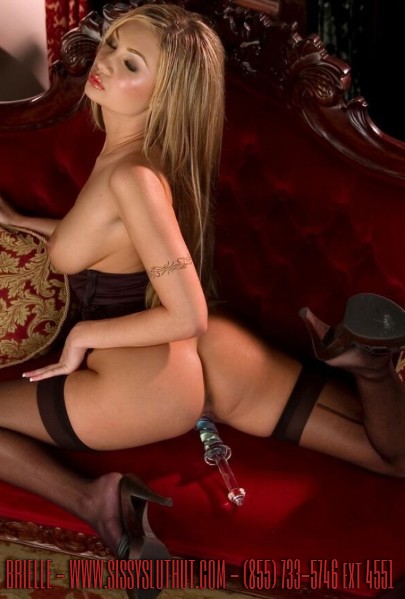 While I, whisper words of encouragement into your ear during Sissy training I want you finger fucking your tight pink hole. But, first take it in your mouth… Don't you just love sucking cock for me? Good faggot slut, take that fucking cock make sure you suck all over his juicy bulb-ed shaft with those whorish lips of yours… Get it all the way down your throat and take his Big cock like a good fucking faggot!
It taste so good doesn't it…. It feels good to have your sissy mouth stuffed with cock… You fucking sluttish sissy whore admit it! Open your whorish mouth and confess it. You look so sexy with a cock in your mouth sissy.
Get ready for Sissy slave training slut because daddy is going to cum all over your faggot face… You enjoy being a dirty slut don't you? Suck daddies cock and make sure you get him nice and wet. You will truly be My Sissy Faggot Cum-Slut when I witness you swallow your first load…even if it is your own. You fucking Sissy faggot you are such a whore you know you will do anything for the burst of flavor that hoses your mouth when daddy is through with Facesitting… Look at that nice juicy cock, I don't even have to make you suck it.. its mouth watering isn't it? During Forced sissy training there is No Stop Word.
Open wide and take it all the way down your throat. Fondle with his scrotum while you suck his cock for me… Make daddy cum all over your face..
Are your ready for it?