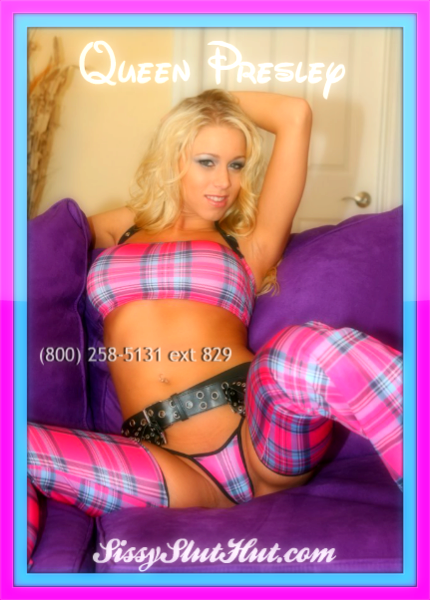 Open up wide! It's your turn to try swallowing down massive black cocks for me. I know you want to just be the perfect little sissy and it's so hard when your tiny clitty is so achey. That's why we had to put it in that bright pink cage honey. We can't risk you letting that leaky goo out, now can we?
Now fix your lipstick, and swallow all eleven inches of that cock straight down your throat right now! No talking back, just gagging on massive black dicks. Cock size training is part of the gig sweetie, and I'll fucking force you if I have to. I take worthless fag husbands and turn them into perfectly useful sissy cum dumps! There are three holes I use on a sissy, and yes i mean three!
If you get too leaky, you'll need a little sounding to even you out. What's sounding? Oh, it's when I take a rod and shove it up your piss hole. Then, I like to electro stimulate those balls and make sure you get ooey and gooey. It's time for a prostate exam, and I'm setting you up for failure because I will punish you if you cum!