Bbc sissy trainer is a title I hold proudly. I came upon it on accident when I fell in love with a man who decided to start obsessing about wearing my panties every day.  I had to go from being a submissive little whore to being a dom when I had no real say or part in it.  He was suddenly into me spanking him wearing my silky thongs and tight corsets.  He would ruin all my thigh highs stretching out the nylon so they could fit over his thick leg.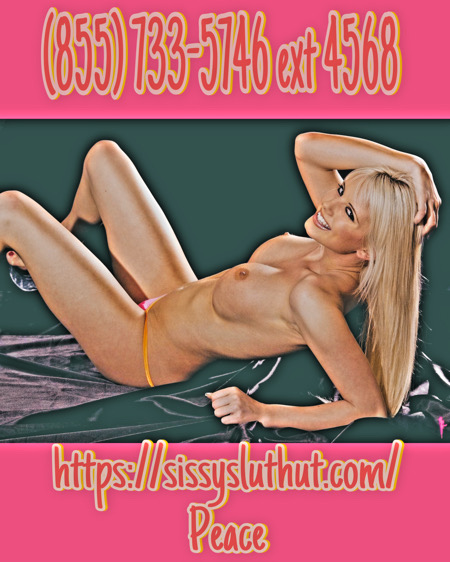 I have to say, he looked good in all of it and I started getting into the role. I actually loved how wet my pussy would get tying a once dominant testoterone driven man and having my way with him.
One day I thought I should try more than just spanking and teasing. I got a butt plug out, or actually it was 3 butt plugs that gradually got bigger. I secretly got the lube and spread it all over the butt plug and push it in.  These are some of the best anal trainers that I use peronally.
Stretching that asshole out and getting as much cock in there is my thing. I will even take a strap on, as long as I can find, and start fucking those little pussy asses.
I know so many callers just want me to say the big black cocks have arrived and skip a lot of the other sissy stuff.  I will shove those cocks down your little pussy throat and shove it in your pussy.  You know that's what you want! You crave that big black thick wonderful juicy cock. And I'm here to give it to you whether you want it or not.  We know you do so let's just get to the point and take that cock, deal?